Posted by Admin on Aug 1st 2022
As many people isolated themselves indoors during the coronavirus outbreak, whipped coffee, also known as Dalgona coffee, took over social news feeds.
On social media sites like TikTok, YouTube, and Instagram, the drink—a glass filled with milk (or a dairy substitute) topped with a creamy mixture of instant or espresso coffee beans, sweetener, and some hot water—became a trend.
According to reports, viewership for YouTube videos containing the term "Dalgona" in the title increased by 5,000 percent by the end of the year 2021.
So, what made Dalgona coffee an overnight hit? Let's find out:
1. It is easy to make
The Dalgona coffee recipe managed to attract much attention in coffee shops, specialty stores, and at home alike because it is easy to make. The coffee recipe is a simple one that requires only a few ingredients including expresso coffee shots, hot water, some milk, ice cubes, and granulated sugar or preferred sweetener with some basic cooking skills.
The Dalgona coffee recipe is also widely used as a substitute for regular coffee when you don't have time to brew it. It is also great for making iced coffees or lattes because it doesn't get bitter like regular coffee does when it's brewed over ice.
2. It is flavorful
Intrigued by its simplicity and flavor, many people at home decided to try out the trending coffee recipe themselves. To their surprise, the result was amazing: a rich cup of coffee with a strong aroma that lingers in your mouth for hours after drinking it.
The Dalgona coffee blend was thus found to be perfect for coffee lovers who wanted to enjoy great coffee flavor without a strong bitter aftertaste.
The coffee has a mild aroma, and mixing a hint of chocolate makes it perfect for both morning breakfast and afternoon brunch.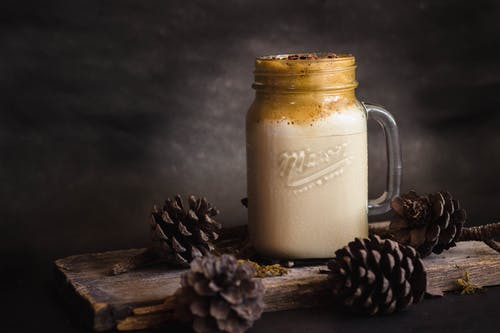 3. It received instant influencer approval
There's no doubting that having influential people or celebrities support a trend may elevate a dish or concept to new heights. The same happened with Dalgona coffee.
The creamed coffee became popular online around the world after being dubbed "Dalgona coffee" by Korean YouTubers.
Although South Korea is attributed for its recent popularity boom, research studies highlighted that variations of this amazing drink have long been relished in South Asian countries under the label "pheta" (which translates as "beaten coffee," "hand-beaten coffee" or "Indian cappuccino."
Make Your Own Cup Of Dalgona Coffee With Premium Coffee Blends
So, if you're looking for ways to jump on the bandwagon and make yourself a perfect cup of gram-worthy Dalgona coffee, check out our range of signature premium coffee blends at Red Bud Coffee & Tea.
Our range of coffee blends includes flavored coffee beans, decaf, and espresso roast coffee beans!
Feel free to visit our store online and place your orders for signature coffee beans today!