Posted by Admin on Jul 13th 2022
No matter how fancy our summer tea parties are, they'll always look pale compared to those thrown by our dashing Regency-era lovers. So it only makes more sense to borrow a few ideas from them.
The prospect of hosting such an elegant tea party is daunting, to say the least. There are just too many decisions to make, from selecting the correct silverware and pastries to determining whether you merely require Scottish breakfast tea or possibly some organic mint green tea.
We figured you might use some help!
1. Prepare A Comprehensive Menu
Did you even know that the British established the concept of afternoon tea to satisfy their appetite between the two traditional meals they'd normally consume? That's true; teatime wasn't only about enjoying too but also included refreshments, appetizers, and sweets.
So, if you're planning a tea party at your home, ensure its authenticity to impress your guests.
Make a delicious buffet of sweet and savory delicacies that go well with tea. You can stick to cookies and cupcakes, but we recommend adding certain British-inspired treats like bagels and sliders with cress fillings and mayonnaise.
2. Consider Luxurious and Mystic Your Day's Mantra
If you don't have a theme in mind and just wish for your tea party to be memorable because of its wonderful and elegant decor, take a cue from Mad Hatter's tea party—it was quirky, enchanting, and incredibly captivating, which is precisely how a tea party should be.
You can decorate with ruffles, wildflowers, pastels, and a touch of gilded in between. Collect some exquisite cutlery for the event, such as stunning small decanters, gold knives, and forks, and embellished napkins to tie everything together.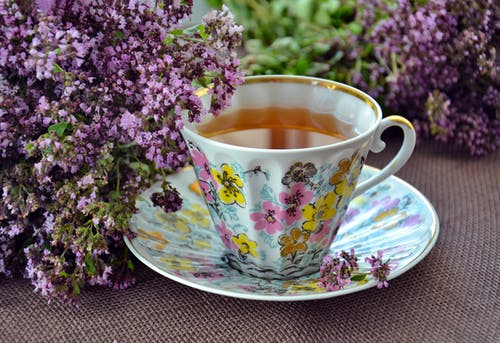 3. Master The Art Of Making The Perfect Tea
Simply put, a tea party is all about the tea—literally and metaphorically.
Many of us believe we know how to make a tasteful cup of tea, but it's important to note that there aren't any right or wrong ways—only better ways.
Scour the internet for the finest tea recipes and give them a shot. While you're at it, play with various blends to find the ideal options for your gathering. Hold taste tests ahead of time to determine the best selections for your guests.
Find Premium Tea Blends At Red Bud Coffee & Tea
If you're still not certain where to go for the greatest tea blends, we recommend you look at the ones we have.
From organic mint green tea to the authentic Indian Masala Chai and cinnamon green tea to exotic rose tea, we have it all online.
Visit our website and place your order.