Posted by Admin on Jul 14th 2022
From classic white, green and black teas to fruity and herbal blends — the options for your morning cup of tea can be overwhelming.
But while there's nothing better than a delicious cup of tea. And only a handful amongst thousands of flavors out there are popular with consumers.
In this post, we'll dive into 3 different tea flavors that have been selling exceptionally well!
1. Organic Mint Green Tea
The most popular type of tea worldwide is green tea, and it's easy to see why.
Green tea is loaded with antioxidants and contains less caffeine than black or oolong teas. It has a light, grassy flavor that's perfect to enjoy on hot summer days.
You can try our organic mint green tea made from a delicious and perfectly balanced blend of green tea and mint leaves, which allows you to get the full benefit of each without overwhelming the other.
2. Indian Masala Chai Tea
The masala chai is a popular drink in India, traditionally made with milk and spices, but you can use this recipe for any kind of tea. The combination of spices is somewhat reminiscent of the classic Irish breakfast, which is made with Irish coffee!
Indian masala chai tea is a blend of black tea, spices, and cardamom. The result is a sweet, spicy blend that offers you a caffeine boost with no crashes or jitters. You'll feel energized throughout the day with this one!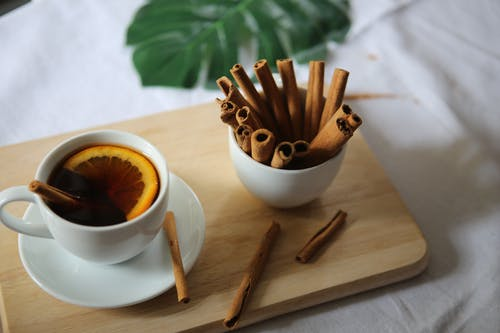 It's also easy to tweak the flavors if you want them more complex or less spicy. So, if you're looking for an excuse to try new things in your kitchen this year, buy our authentic Indian masala tea online!
3. Herbal Fruit Tea
Herbal fruit teas are usually brewed with the addition of fruit or herbs, making them an all-natural way to enjoy your favorite beverage.
Herbal fruit tea is a great way to get some extra vitamins and nutrients in your diet. It can also help you to be more active since it's made with natural ingredients.
Since herbal fruit teas are rich in antioxidants, they can also help boost energy levels, improve moods and even aid in weight loss.
Here are some of the most popular herbal fruit teas:
Very Berry– This herbal fruit tea has a sweet taste that makes it perfect for anyone who enjoys fruity flavors in their drinks. The raspberry black currant flavor comes from the black currant plant extract. It also contains vitamin C and antioxidants to help you stay healthy and hydrated throughout the day.
Peach Paradise– This herbal fruit tea is made with peach leaves containing antioxidants that help keep your body healthy by reducing stress levels, improving memory function, and boosting immune system function.
So, if you're looking for ways to stay healthy and active, feel free to check out our range of signature organic tea blends at Red Bud Coffee & Tea.
These blends are created using the finest ingredients collected from around the world. The range includes cinnamon green tea, organic mint green tea, and wellness tea.
Place your orders today!